We use different jobs within our project to help split up our measured data into either task related or daily activities. Any measured or staked out data is stored to the active job within the project.
Your current active job is displayed below your project name on the home screen.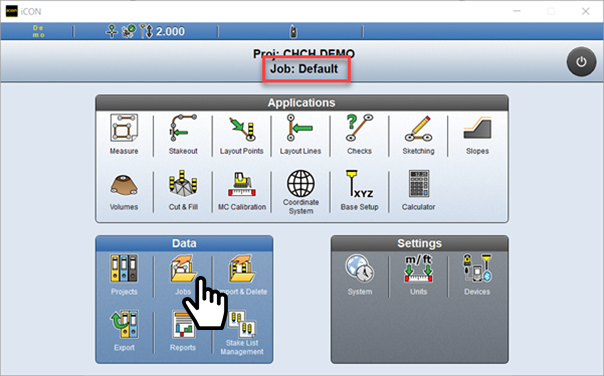 Adding a New Job
To create a new job click in the jobs application. Your active job is highlighted blue.

Click green plus to start a new job (selecting red cross will allow you to delete jobs)


Enter a name for your job, then click the blue dot in the top right-hand corner to go to the next page of the wizard


The files you highlight here will be active within the job, click the green plus to finish setting up your job.

Note: Each job must have an active coordinate system and don't forget to select your Code List.
How to change a job
To change a job click on the jobs application.

Your active job is highlighted blue, to change to another job click on the job name and it will become your active job